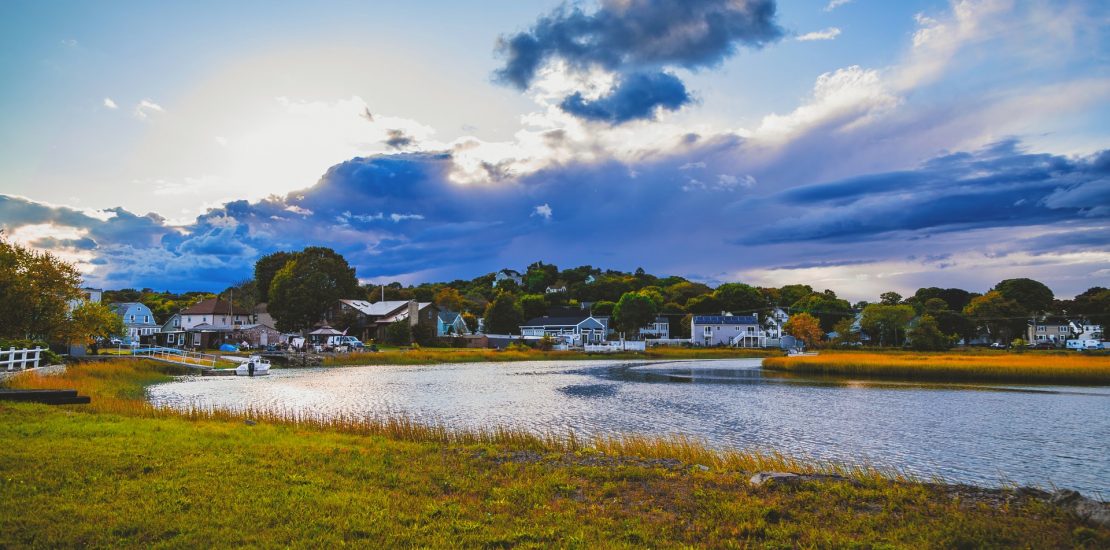 Find Wright Flood Insurance in Massachusetts Today
Locate a Wright Flood agent in Massachusetts who can help you secure the coverage you need. 
Thank you for your interest in Wright Flood and flood insurance in Massachusetts. For coverage options and a quote, please contact one of our agents from the list below, which is sorted by city.
If you have any questions, call (866) 373-5663.
AGENCY
CITY
CONTACT
J H SLATTERY INSURANCE AGENCY INC
Abington
Phone: 781-878-0217
Email: jeanne@amosphelps.com
HUB INTERNATIONAL NEW ENGLAND LLC
Acton
Phone: 978-657-5100
Email: patricia.angell@hubinternational.com
ANDREW PADDOCK INSURANCE AGENCY INC
Amherst
Phone: 413-586-6220
Email: cchan@nathanagencies.com
JONATHAN M SAMEL
Andover
Phone: 978-474-0810
Email: jon@samel-ins.com
PROTECTION SOLUTIONS INSURANCE AGENCY LLC
Andover
Phone: 978-616-7563
Email: customerservice@psiagencies.com
SAMEL INSURANCE AGENCY INC
Andover
Phone: 978-474-0810
Email: kbuccieri@samel-ins.com
KALIVAS INSURANCE AGENCY INC
Arlington
Phone: 781-648-0060
Email: mikekalivas@onceanddone.com
MF AND T NORTH AMERICA LLC
Arlington
Phone: 781-643-5520
Email: heather@mfandtna.com
ODONOGHUE INSURANCE AGENCY INC
Arlington
Phone: 781-646-9300
Email: kodonoghue@odinsurance.com
QUINN GROUP INSURANCE AGENCY
Arlington
Phone: 781-483-3249
Email: erin@quinngroupins.com
ROBERT J SHANNON
Arlington
Phone: 781-483-3248
Email: N/A
CORNERSTONE INSURANCE AGCY INC
Athol
Phone: 978-249-3217
Email: bstoddard@cornerstoneinsurance.com
WILLIAM PALUMBO INS AGENCY
Attleboro
Phone: 508-222-3240
Email: jan.collins@hubinternational.com
STEVAN SCOTT #B396
Auburn
Phone: 508-407-8630
Email: stevan.scott@horacemann.com
CARDULLO & DUFFY INSURANCE AGENCY INC
Avon
Phone: 508-580-2686
Email: cardulloins@gmail.com
MIGUEL 'MICHAEL' GOMES #B529
Belchertown
Phone: 413-348-5354
Email: mike.gomes@horacemann.com
CHRISTO-TYRRELL INSURANCE AGENCY INC
Belmont
Phone: 617-484-6006
Email: janice@christotyrrell.com
DOCTOROFF INSURANCE AGENCY
Belmont
Phone: 617-484-0700
Email: reply@doctoroff.com
SICO & WALSH INSURANCE AGENCY INC
Belmont
Phone: 617-484-4114
Email: msico@sicoandwalsh.com
CROSS INSURANCE – BEVERLY
Beverly
Phone: 978-922-2288
Email: ncormier@applebywyman.com
DALY INSURANCE AGENCY INC
Beverly
Phone: 978-998-4742
Email: jenn@dalyinsurance.com
ELECTRIC INSURANCE AGENCY LLC
Beverly
Phone: 800-227-2757
Email: flood@electricinsurance.com
ELECTRIC INSURANCE AGENCY LLC
Beverly
Phone: 800-433-9321
Email: executiveaccts@electricinsurance.com
LESLIE S RAY INS AGENCY INC
Beverly
Phone: 978-927-2600
Email: sarahg@leslieray.com
MCJ INSURANCE AGENCY INC
Beverly
Phone: 978-338-4670
Email: mike@mcjins.com
RICHARDS ROBINSON SHEPPARD INSURANCE INC
Beverly
Phone: 617-284-5260
Email: siobhan.daly@optisure.com
JAMES OCONNELL INSURANCE AGENCY
Billerica
Phone: 978-667-6150
Email: jimins@oconnellins.com
MERRIMACK VALLEY INSURANCE AGENCY INC
Billerica
Phone: 978-667-2541
Email: info@mvins.com
ALLIANT INSURANCE SERVICES INC
Boston
Phone: 617-535-7200
Email: jantico@alliant.com
ALLINSURANCE-PRO AGENCY
Boston
Phone: 857-891-5508
Email: casaljulio@gmail.com
ARTHUR J GALLAGHER RISK MGMT SVCS INC
Boston
Phone: 617-531-7770
Email: greg_hunter@ajg.com
B1 INSURANCE AGENCY LLC
Boston
Phone: 617-896-3548
Email: lberline@beoneinsurance.com
BOSTON INSURANCE BROKERAGE LLC
Boston
Phone: 617-556-7000
Email: jbordonaro@bostonbrokerage.com
CLEARY INSURANCE INC
Boston
Phone: 617-723-0700
Email: clacombe@clearyinsurance.com
DAMELIA INSURANCE AGENCY LLC
Boston
Phone: 617-442-9190
Email: dameliainsurance@gmail.com
EDGEWOOD PARTNERS INSURANCE CENTER
Boston
Phone: 617-742-2444
Email: peter.berry@epicbrokers.com
GREEN INSURANCE EXCHANGE LLC
Boston
Phone: 857-265-2203
Email: mhernon@greenix.us.com
HAYS COMPANIES – BOSTON
Boston
Phone: 973-359-3606
Email: kzaborowski@hayscompanies.com
HAYS COMPANIES – BOSTON
Boston
Phone: 617-723-7775
Email: torcutt@hayscompanies.com
HOMESITE INSURANCE AGENCY INC
Boston
Phone: 866-380-3870
Email: floodservicing@homesite.com
INTERCONTINENTAL INSURANCE BROKERS LLC
Boston
Phone: 617-648-5100
Email: ctannas@intercobrokers.com
IRONSIDE INSURANCE GROUP LLC
Boston
Phone: 617-227-2400
Email: support@ironsideig.com
KNAPP SCHENCK & COMPANY
Boston
Phone: 617-742-3366
Email: tfrench@kscins.com
LOCKTON COMPANIES (NORTHEAST SERIES)
Boston
Phone: 617-880-1500
Email: dvanheyst@lockton.com
NFP PROPERTY & CASUALTY SERVICES INC
Boston
Phone: 617-757-4023
Email: elissa.sarnie@nfp.com
RISK STRATEGIES COMPANY
Boston
Phone: 212-297-1400
Email: cfredericks@risk-strategies.com
STATE FUND INS AGENCY INC
Boston
Phone: 617-956-9999
Email: dani@statefundinsurance.com
T ROBERT SULLIVAN INS AGCY INC
Boston
Phone: 617-542-0295
Email: vobrien@trsinsure.com
TAM INSURANCE AGENCY
Boston
Phone: 617-292-0388
Email: info@taminsuranceagency.com
USI INSURANCE SERVICES LLC
Boston
Phone: 617-330-1005
Email: kathe.durkin@wellsfargois.com
MURRAY & MACDONALD INSURANCE SERVICES INC
Bourne
Phone: 508-540-2400
Email: service@riskadvice.com
COSTELLO INSURANCE AGENCY INC
Bradford
Phone: 978-374-6352
Email: ecostello@costelloinsurance.com
HOUSTON INSURANCE
Braintree
Phone: 781-849-8080
Email: info@houstoninsurance.com
HUNTINGTON INSURANCE AGENCY INC
Braintree
Phone: 781-843-1289
Email: diane@huntington-insurance.com
J WILLIAMS INSURANCE AGENCY
Braintree
Phone: 781-848-9192
Email: barbara@jwilliamsinsurance.com
MCSWEENEY & RICCI INSURANCE AGENCY INC
Braintree
Phone: 781-848-8600
Email: mrireception@mcsweeneyricci.com
MORSE INSURANCE AGENCY INC
Bridgewater
Phone: 508-697-5300
Email: timmorse@morseins.com
RICHARD J NELLIGAN INS AGENCY INC
Bridgewater
Phone: 508-697-3179
Email: rjnellie@aol.com
C PINA INSURANCE AGENCY
Brockton
Phone: 508-557-8224
Email: craig@cpinainsure.com
CELIA INSURANCE AGENCY INC
Brockton
Phone: 508-586-0599
Email: george.celia@celiainsurance.com
FREDERICKS AND GERARDI INS AGENCY INC
Brockton
Phone: 508-583-1106
Email: lstdon@rogerkeith.com
J ARICO INSURANCE AGENCY
Brockton
Phone: 617-524-8500
Email: jarico529@yahoo.com
LYNCH AND CONBOY INSURANCE AGENCY INC
Brockton
Phone: 508-941-5711
Email: martyconboy@lynchandconboy.com
PRESTIGE INSURANCE AGENCY
Brockton
Phone: 508-580-6562
Email: prestigeinsuranceagency@yahoo.com
ELY KAPLANSKY
Brookline
Phone: 617-738-5400
Email: info@kaplansky.com
KAPLANSKY INSURANCE AGENCY INC
Brookline
Phone: 617-738-5400
Email: personal@kaplansky.com
BEARINGSTAR INSURANCE INC
Burlington
Phone: 617-876-9454
Email: liz.frias@bearingstar.com
GULDE-COOK INSURANCE AGCY LLC
Burlington
Phone: 781-270-6824
Email: guldecook@gmail.com
MHA SOLUTIONS
Burlington
Phone: 781-262-6033
Email: jpapanastasiou@mymhasolutions.com
UNITED INSURANCE AGENCY INC
Buzzards Bay
Phone: 508-759-6595
Email: t.buckley@unitedinsagency.com
FUCILLO/SASSO ASSOCIATES INSURANCE AGENCY
Cambridge
Phone: 617-621-3516
Email: fucillosassoinsurance@verizon.net
C L HOLLIS INSURANCE AGENCY INC
Canton
Phone: 781-344-8578
Email: rhollis@insurehollis.com
GALVIN INSURANCE AGENCY INC
Canton
Phone: 781-828-0505
Email: jdonovan@galvininsurance.com
JOE FLOOD INSURANCE BROKERAGE INC
Carver
Phone: 781-635-5152
Email: chris@joefloodinsurance.com
RIDER RISK SPECIALISTS INS AGENCY INC
Cataumet
Phone: 508-564-7200
Email: rrsia@aol.com
MARK SYLVIA INS AGENCY
Centerville
Phone: 508-957-2125
Email: mark@marksylviainsurance.com
EXCHANGE INSURANCE AGENCY INC
Charlestown
Phone: 617-523-7360
Email: doug.cameron@exchangeins.com
ELDREDGE & LUMPKIN
Chatham
Phone: 508-945-0393
Email: alan@elinsurance.com
WILLIAM CURTIS ELDREDGE
Chatham
Phone: 508-945-5244
Email: bill@capewideins.com
ALPINE INSURANCE AGENCY INC
Chelmsford
Phone: 978-453-0076
Email: gpgagnon@alpineins.com
EDWARD A MCCARTHY INSURANCE AGENCY INC
Chelsea
Phone: 617-889-0309
Email: mtaggart@mccarthyinsurance.com
KHALED CARL MANSOUR #B535
Chelsea
Phone: 978-278-5339
Email: carl.mansour@horacemann.com
METRO-BOSTON INS AGENCY INC
Chelsea
Phone: 617-884-5480
Email: rmatarazzo@metrobostoninsurance.com
LEBEL/LAVIGNE & DEADY INSURANCE AGENCY INC
Chicopee
Phone: 413-532-3291
Email: mosgood@llins.com
WHITE BIRCH INSURANCE INC
Chicopee
Phone: 413-331-5263
Email: info@whitebirchinsurance.com
DAVID V CARRUTH INS AGENCY INC
Clinton
Phone: 978-365-3172
Email: john.child@verizon.net
THE GOODALE COMPANY INC
Cohasset
Phone: 781-383-0787
Email: craig@cohassetinsurance.com
NORTHBRIDGE INSURANCE AGCY INC
Concord
Phone: 978-369-5656
Email: jennion@northbridgeins.com
GEORGE SCHALLER #BC25
Dalton
Phone: 413-684-1201
Email: george.schaller@horacemann.com
CIRCLE BUSINESS INS AGENCY INC
Danvers
Phone: 978-777-5619
Email: paulahalas@circleinsurance.net
ELLIOT WHITTIER INSURANCE SERVICES LLC
Danvers
Phone: 978-977-4884
Email: ccorrea@elliotwhittier.com
HURLEY INSURANCE AGENCY LLC
Danvers
Phone: 978-777-9394
Email: melissa@hurleyinsurance.com
SYLVIA GROUP AN ELERA GROUP AGENCY LLC
Dartmouth
Phone: 508-995-4553
Email: jbussiere@sylviainsurance.com
BROWN & BROWN OF MASSACHUSETTS LLC
Dedham
Phone: 781-455-6664
Email: dfiscus@bbdedham.com
BROWN & BROWN OF MASSACHUSETTS LLC
Dedham
Phone: 781-455-6664
Email: ssilver@bbdedham.com
EDWARD F SULLIVAN INSURANCE AGENCY
Dedham
Phone: 781-326-5836
Email: todd@efsullivaninsurance.com
NEW ENGLAND INS GROUP LLC
Dedham
Phone: 617-928-9222
Email: stephanie@newenglandins.com
RODMAN INSURANCE AGENCY
Dedham
Phone: 781-247-7800
Email: bdeperry@rodmanins.com
F.J. TORRES INSURANCE AGENCY INC
Dighton
Phone: 508-669-6762
Email: jpreston@fjtorresinsurance.com
H LEVENBAUM INS AGENCY INC
Dorchester
Phone: 617-825-3900
Email: alan@hlevenbaum.com
METRO SOUTH INSURANCE AGENCY
Dorchester
Phone: 617-287-8888
Email: policy@metrosouthinsurance.com
THUY-AN INSURANCE AGENCY
Dorchester
Phone: 617-379-0557
Email: thuy.an.ins@gmail.com
ADAMS VILLAGE INSURANCE AGENCY
Dorchester Center
Phone: 617-265-3403
Email: marionod@comcast.net
VARGAS AND VARGAS INSURANCE AGENCY INC
Dorchester Center
Phone: 617-298-0655
Email: vargas@vargasinsurance.com
GREGORY CIOFFI
East Boston
Phone: 617-567-1100
Email: greg@saratogaagency.com
SARATOGA INSURANCE AGENCY INC
East Boston
Phone: 617-567-1100
Email: greg@saratogaagency.com
M CLIFTON EDSON AND SON INC
East Bridgewater
Phone: 508-378-3151
Email: jcoles@edsonins.com
TOP RATE INSURANCE
East Bridgewater
Phone: 508-819-2916
Email: toprateinsurance@outlook.com
JOHN J PRUDENTE AGENCY INC
East Weymouth
Phone: 781-337-3381
Email: john@pruins.com
K S K INSURANCE AGENCY INC
Easthampton
Phone: 413-527-7859
Email: dicksias@onceanddone.com
ELVIRA J CALDEIRA
Easton
Phone: 508-232-7467
Email: elvira@caldeirainsurance.net
ANGELS INSURANCE AGENCY CORP
Everett
Phone: 617-389-7300
Email: angelsinsurance@verizon.net
MASTROCOLA INS AGENCY INC
Everett
Phone: 617-387-1600
Email: danielle@mastrocolainsurance.com
SABATINO INSURANCE AGENCY INC
Everett
Phone: 617-387-7466
Email: rocco@sabatino-ins.com
VIEIRA INSURANCE AGENCY INC
Fairhaven
Phone: 508-997-8515
Email: jim@vieirains.com
DURFEE BUFFINTON INSURANCE AGENCY INC
Fall River
Phone: 508-679-6486
Email: baguiar@durfee-ins.com
GILBERT C OLIVEIRA INSURANCE AGENCY INC
Fall River
Phone: 508-675-7475
Email: info@oliveirainsurance.com
HADLEY INSURIT GROUP
Fall River
Phone: 508-678-5267
Email: lmendez@hadleyinsurit.com
HUB INTERNATIONAL NEW ENGLAND LLC
Fall River
Phone: 508-676-1971
Email: patricia.erdman@hubinternational.com
JOSE S CASTELO INS AGENCY
Fall River
Phone: 508-674-3737
Email: ldutra@casteloinsurance.com
PACHECO INSURANCE AGENCY INC
Fall River
Phone: 508-675-2361
Email: jpacheco@pachecoinsurance.net
PAUL B SULLIVAN INS AGENCY INC
Fall River
Phone: 508-678-9611
Email: lcabral@paulsullivanins.com
RUA-DUMONT-AUDET INS AGCY INC
Fall River
Phone: 508-673-5808
Email: jasonrua@rda-insurance.com
STAFFORD & CO
Fall River
Phone: 508-673-5893
Email: jkay@stafford-insurance.com
ARTHUR D CALFEE INSURANCE AGY INC
Falmouth
Phone: 508-540-2601
Email: davidson@calfeeinsurance.com
HUB INTERNATIONAL NEW ENGLAND LLC – OSTERVILLE
Falmouth
Phone: 508-548-1596
Email: nancy.nizalowski@hubinternational.com
LAWRENCE-CARLIN INSURANCE AGENCY INC
Falmouth
Phone: 508-540-7100
Email: carol@lawrencecarlin.com
PATIENCE NOAH #BG21
Feeding Hills
Phone: 413-276-0090
Email: patience.noah@horacemann.com
CHRIS NORTON #A050
Fitchburg
Phone: 978-343-4188
Email: chris.norton@horacemann.com
JOAN MARIE BEAUREGARD
Fitchburg
Phone: 978-343-4853
Email: jbeauregard@choice-insurance.com
STANLEY INSURANCE AGENCY INC
Foxboro
Phone: 508-543-4881
Email: rparrow@stanleyinsurance02035.com
A BETTER INSURANCE AGENCY INC
Framingham
Phone: 508-205-1039
Email: contact@abetterinsurance.net
CHARLES RIVER INSURANCE BROKERAGE INC
Framingham
Phone: 508-656-1400
Email: sschroder@charlesriverinsurance.com
G PRETO INSURANCE LLC
Franklin
Phone: 781-746-7873
Email: gpreto@gpretoinsurance.com
WILLIAM PALUMBO INSURANCE AGENCY
Franklin
Phone: 508-359-1001
Email: andrea.mckenna@hubinternational.com
HUB INTERNATIONAL NEW ENGLAND LLC
Gardner
Phone: 800-422-6867
Email: mlang@icnegroup.com
DUFFY INSURANCE AGENCY II INC
Gloucester
Phone: 978-283-1561
Email: abarratt@babson-elwell-davis.com
WHEELER & TAYLOR INC
Great Barrington
Phone: 413-528-1000
Email: pmoroch@wheelerandtaylor.com
MELISSA GERRY # BF60
Greenfield
Phone: 413-325-8065
Email: melissa.gerry@horacemann.com
ROY EMERSON #A298
Greenfield
Phone: 413-774-4773
Email: roy.emerson@horacemann.com
BENJAMIN HOISINGTON #A268
Hadley
Phone: 413-259-6793
Email: ben.hoisington@horacemann.com
STONEWALL INSURANCE GROUP INC
Hampden
Phone: 413-566-0091
Email: lori@stonewallinsurancegroup.com
CONWAY INSURANCE AGENCY INC
Hanover
Phone: 781-826-3804
Email: rdrea@conwayinsurance.net
DONALD L FORD INS AGENCY INC
Hanson
Phone: 781-293-2545
Email: tpfordins@comcast.net
HANSON INSURANCE AGENCY INC
Hanson
Phone: 781-293-6376
Email: sueb@hansonins.com
R B KIMBALL INS AGENCY INC
Haverhill
Phone: 978-374-6365
Email: kimball.insurance@verizon.net
AMERICAN INSURANCE AGENCY INC
Hingham
Phone: 617-770-9000
Email: jfarren@americanins.us.com
M LETORNEY #A016
Hingham
Phone: 781-740-8444
Email: michael.letorney@horacemann.com
MARKO VUKOVIC #B988
Hingham
Phone: 781-325-4181
Email: marko.vukovic@horacemann.com
WALTER J MAY INSURANCE AGENCY INC
Hingham
Phone: 781-749-4310
Email: ecarmell@waltermayinsurance.com
BROWN & BROWN OF MASSACHUSETTS LLC
Holbrook
Phone: 781-843-7000
Email: receptionist@twinbrook.com
HOLBROOK INSURANCE CENTER INC
Holbrook
Phone: 781-767-2400
Email: jimcrowley@holbrookinsurance.com
WILLIAM PALUMBO INS AGENCY
Holliston
Phone: 978-657-5100
Email: andrea.mckenna@hubinternational.com
THOMAS E SEARS INS AGENCY INC
Hudson
Phone: 617-426-8300
Email: colleenfish@onceanddone.com
DOWLING & O'NEIL INSURANCE AGENCY
Hyannis
Phone: 508-775-1620
Email: compliance@doins.com
FRANK L HORGAN INSURANCE AGENCY INC
Hyannis
Phone: 508-775-5830
Email: lindah@horganinsurance.com
OLDE CAPE COD INS AGENCY INC
Hyannis
Phone: 508-771-3300
Email: marthafindlay@onceanddone.com
THE OCEANSIDE INSRUANCE GROUP
Hyannis
Phone: 508-775-0500
Email: catherine@oceansideinsurance.com
CAVANAUGH INSURANCE AGENCY INC
Kingston
Phone: 781-585-6050
Email: jeanne@cavanaughinsuranceagency.com
JOE MOCCIA #2146
Lawrence
Phone: 781-944-2766
Email: joe.moccia@horacemann.com
PAM ZANNINI #BA59
Lawrence
Phone: 978-816-7000
Email: pam.zannini@horacemann.com
WALTER INSURANCE AGENCY
Lawrence
Phone: 978-683-3645
Email: walterinsagency@aol.com
A F VIALE INSURANCE AGENCY
Lee
Phone: 413-243-0347
Email: info@vialeinsurance.com
LAWRENCE V TOOLE INSURANCE AGENCY
Lee
Phone: 800-958-6653
Email: plprocessing@tooleinsurance.com
THOMAS FRANKLIN KENNEDY
Longmeadow
Phone: 413-782-9644
Email: tkennedy67@hotmail.com
FRED C CHURCH INC
Lowell
Phone: 978-458-1865
Email: khart@fredcchurch.com
DOUGLAS WALTER DODGE
Lynn
Phone: 781-581-3685
Email: dodge@dodgeinsurance.net
WOODWARD & HIGGS INSURANCE AGENCY INC
Lynn
Phone: 781-598-3050
Email: jhiggs1951@comcast.net
JOHNSON AND ROHAN INSURANCE INC
Lynnfield
Phone: 781-224-0909
Email: kj@johnsonandrohan.com
RICHARD P BERTOLINO INSURANCE AGENCY INC
Lynnfield
Phone: 978-423-8995
Email: rbertinsurance@comcast.net
ADMIRAL INSURANCE AGENCY INC
Malden
Phone: 781-322-2350
Email: paul@prescottandson.com
E A STEVENS COMPANY INC
Malden
Phone: 781-322-2324
Email: N/A
HARRIS-MURTAGH INSURANCE AGENCY INC
Malden
Phone: 781-322-2350
Email: paul@prescottandson.com
PRESCOTT & SON INSURANCE AGENCY INC
Malden
Phone: 781-322-2350
Email: sgrover@prescottandson.com
SUPINO INS AGENCY INC
Malden
Phone: 781-322-2800
Email: mike@supinoinsurance.com
GENCORP INSURANCE GROUP MANSFIELD
Mansfield
Phone: 508-342-6780
Email: kcarcieri@hilbgroup.com
BAYSIDE INSURANCE AGENCY
Marion
Phone: 508-748-2298
Email: baysideins@meganet.net
COLBURN GROUP LLC
Marion
Phone: 508-378-1166
Email: charles.rider@colburn.group
MORSE INSURANCE AGENCY INC
Marion
Phone: 508-748-9577
Email: barbaramorse@morseins.com
CHRISTINE LEARY #BE81
Marlborough
Phone: 978-763-8777
Email: christine.leary@horacemann.com
BETH BROWN #0174
Marshfield
Phone: 781-834-0220
Email: beth.brown@horacemann.com
MARSHFIELD INS AGENCY INC
Marshfield
Phone: 781-837-2888
Email: espurgas@marshfieldinsurance.com
ROBERT P MCDONOUGH INSURANCE AGENCY
Marshfield
Phone: 781-837-2200
Email: rmcdon2850@comcast.net
DAVID B GAUDREAULT
Mashpee
Phone: 508-219-0196
Email: davidceo@cpcl.net
DEOLIVEIRA INS SERVICES INC
Mashpee
Phone: 508-477-3023
Email: joe@dinsinc.com
LAURA MARIE SULLIVAN
Mashpee
Phone: 508-219-0196
Email: lsullivan@constitutionpcl.com
WILLIAM JOHN HARMON
Mashpee
Phone: 508-219-0196
Email: wharmon@constitutionpcl.com
CECIL N MARCHIONNE INSURANCE AGENCY
Medford
Phone: 781-391-7100
Email: insurance@marchionneins.com
DANIEL O'ROURKE INSURANCE AGECY INC
Medford
Phone: 781-396-8244
Email: sales@orourkeinsurance.net
GILBERT INSURANCE AGENCY AGENCY
Medford
Phone: 781-391-3240
Email: jspears@gilbertinsurance.com
MARVIN S KAPLAN INS AGENCY INC
Medford
Phone: 617-728-9898
Email: coliviero@risman.com
SILLARI INSURANCE AGENCY INC
Medford
Phone: 781-391-5515
Email: sillariinsurance@yahoo.com
JOHN MCLAUGHLIN AGENCY
Melrose
Phone: 781-665-2775
Email: srivera@mclaughlininsurance.com
ADVANTAGE INSURANCE AGENCY INC
Methuen
Phone: 978-851-4641
Email: advanins@aol.com
ANAMARIA EDWARDS #B514
Methuen
Phone: 978-612-0270
Email: anamaria.edwards@horacemann.com
ARMAND P MICHAUD INSURANCE AGENCY LLC
Methuen
Phone: 978-685-2549
Email: trudylawler@michaudinsurance.com
EDWARD WANG #DH31
Methuen
Phone: 978-612-0270
Email: edward.wang@horacemann.com
HMURCIAK INS AGENCY INC
Methuen
Phone: 978-691-5338
Email: hmurciak@mediaone.net
BARNICOAT INSURANCE AGENCY INC
Middleboro
Phone: 508-947-0955
Email: lisa.barnicoatins@comcast.net
LOIS M LANE INS AGENCY INC
Middleton
Phone: 978-774-0225
Email: loislane@onceanddone.com
STRATFORD INSURANCE FINANCIAL SERVICES INC
Middleton
Phone: 617-394-9300
Email: msupino@stratfordins.com
KAPLANSKY INSURANCE AGENCY INC
Milford
Phone: 508-478-0744
Email: mnoone@kaplansky.com
WILLIAM L GOODRICH INSURANCE AGENCY INC
Milton
Phone: 617-698-5544
Email: goodrichins@yahoo.com
M P ROBERTS INSURANCE AGENCY INC
N Andover
Phone: 978-683-8073
Email: mike@mprobertsinsurance.com
MTM INSURANCE ASSOCIATES LLC
N Andover
Phone: 978-681-5700
Email: cindyt@mtminsure.com
GREY LADY INSURANCE
Nantucket
Phone: 508-228-1860
Email: nat@greyladyins.com
NANTUCKET INSURANCE AGENCY INC
Nantucket
Phone: 508-228-5050
Email: tim@ackinsure.com
EASTERN INSURANCE GROUP LLC
Natick
Phone: 800-333-7234
Email: tking@easterninsurance.com
ARONSON INSURANCE
Needham
Phone: 781-444-3050
Email: klove@aronsoninsurance.com
ARONSON INSURANCE AGENCY INC
Needham
Phone: 617-965-3030
Email: agent@aronsoninsurance.com
NEW ENGLAND INS GROUP LLC
Needham
Phone: 617-928-9222
Email: stephanie@newenglandins.com
NORTHEAST INSURANCE AGENCY INC
Needham
Phone: 781-444-6790
Email: northeast@neinsure.com
RICHARD BONO #A102
Needham
Phone: 781-444-6280
Email: richard.bono@horacemann.com
USI INSURANCE SERVICES LLC
Needham
Phone: 855-874-0123
Email: ngplservice@usi.com
KAPLANSKY INSURANCE AGENCY INC
Needham Heights
Phone: 508-984-1616
Email: cbentley@kaplansky.com
CHAS S ASHLEY & SONS INC
New Bedford
Phone: 508-997-9411
Email: maria@ashleyagency.com
EILEEN M C LEVASSEUR
New Bedford
Phone: 508-995-6492
Email: kevin@costainsuranceagency.com
GILBERT J COSTA INS AGENCY INC
New Bedford
Phone: 508-995-6492
Email: kevin@costainsuranceagency.com
HUGHES INSURANCE AGENCY INC
New Bedford
Phone: 508-997-0077
Email: georgebreslin@onceanddone.com
HUMPHREY COVILL & COLEMAN INSURANCE AGENCY INC
New Bedford
Phone: 508-997-3321
Email: pete@hcandcinsurance.com
LAWLER INSURANCE AGENCY INC
New Bedford
Phone: 508-995-8600
Email: maria@lawlerins.com
PARTNERS INSURANCE GROUP LLC
New Bedford
Phone: 508-992-9557
Email: pdecosta@partnersinsgrpllc.com
SANGAMON ASSOCIATES INC
New Bedford
Phone: 508-994-9688
Email: equinn@flagshipins.com
SMITHWICK & MARINERS INSURANCE INC
New Bedford
Phone: 508-993-7411
Email: N/A
ARTHUR S PAGE INS AGCY INC
Newburyport
Phone: 978-465-5301
Email: jackie@arthurpage.com
HAROLD HUMPHREY INSURANCE AGENCY INC
Newburyport
Phone: 978-462-8141
Email: judy.marlowe@humphreyinsurance.com
JAY JOHNSON #BD19
Newton
Phone: 617-314-9797
Email: jay.johnson@horacemann.com
KAPLANSKY INSURANCE AGENCY INC
Newton
Phone: 617-969-9600
Email: info@kaplansky.com
KOVALEV INSURANCE AGENCY INC
Newton
Phone: 617-562-6060
Email: insurance@kovalevinsurance.com
JOHN P NIXON INS AGENCY INC
Newtonville
Phone: 617-969-3240
Email: debi@nixoninsurance.com
CHARLES PHYKITT INS AGENCY INC
North Adams
Phone: 413-663-3800
Email: paulamorehouse@verizon.net
MOUNTAINONE INSURANCE AGCY INC
North Adams
Phone: 413-664-9366
Email: donna.bishop@mountainone.com
THOMAS A CADRETT INSURANCE AGENCY
North Adams
Phone: 413-663-6544
Email: paula@cadrettins.com
DURSO & JANKOWSKI INS AGCY LLC
North Andover
Phone: 978-688-7000
Email: asummerlin@dursojankowski.com
FOSTER SULLIVAN INS GROUP LLC
North Andover
Phone: 978-686-2266
Email: memcquate@fostersullivangroup.com
MATHIAS INSURANCE AGENCY INC
North Andover
Phone: 978-688-5531
Email: jen@mathiasinsurance.com
MICHAUD ROWE AND RUSCAK INSURANCE
North Andover
Phone: 978-688-8829
Email: sruscak@mrrinsurance.com
R W TESTA INS AGENCY INC
North Andover
Phone: 978-685-1150
Email: rich@testainsurance.com
HUB INTERNATIONAL NEW ENGLAND LLC
North Chatham
Phone: 508-954-0446
Email: anne.dee@hubinternational.com
BEACON INSURANCE AGENCY INC
North Chelmsford
Phone: 978-251-2882
Email: beacon_22@verizon.net
MORSE INSURANCE AGENCY INC
North Easton
Phone: 508-238-0056
Email: timmorse@morseins.com
MORSE INSURANCE AGENCY INC
North Easton
Phone: 781-784-8444
Email: timmorse@morseins.com
NEW ENGLAND INSURANCE GRP LLC
North Easton
Phone: 617-773-3800
Email: melissa@newenglandins.com
ARTHUR D CALFEE INSURANCE AGENCY INC
North Falmouth
Phone: 508-564-5188
Email: davidson@calfeeinsurance.com
AMITY INSURANCE AGENCY INC
North Quincy
Phone: 617-769-5326
Email: cwadel@amityins.com
WHALEN INSURANCE AGENCY INC
Northampton
Phone: 413-586-1000
Email: kelly@whaleninsurance.com
MORSE INSURANCE AGENCY INC
Norton
Phone: 508-226-4076
Email: timmorse@morseins.com
HUB INTERNATIONAL NEW ENGLAND LLC
Norwell
Phone: 781-792-3200
Email: jessica.breish@hubinternational.com
NBA INSURANCE AGENCY INC
Norwell
Phone: 781-871-5414
Email: tc@nbainsurance.com
RADIUS INSURANCE GROUP INC
Norwell
Phone: 781-742-6500
Email: insurance@radiusgrp.com
SYVIA GROUP AN ALERA AGNCY LLC
Norwell
Phone: 781-659-2262
Email: natalie@agordon.com
TDA INC DBA THE DRISCOLL AGENCY
Norwell
Phone: 781-681-6656
Email: jane@driscollagency.com
CAVANAUGH INSURANCE AGENCY INC
Norwood
Phone: 781-762-3400
Email: info@cavanaughinsuranceagency.com
CORPORATE INSURANCE SERVICES
Norwood
Phone: 781-440-8544
Email: john.lawless@fmglobal.com
FOLEY PALENSCAR SCHORTMANN INSURANCE AGENCY
Norwood
Phone: 781-762-2715
Email: spalenscar@foleyins.com
NAMAKSY-ZAMMITO INS AGENCY INC
Norwood
Phone: 781-762-6732
Email: nzi@nziagency.com
GERMANI INSURANCE LLC
Osterville
Phone: 508-428-9194
Email: jimgermani@gmail.com
GOODSPEED INSURANCE
Osterville
Phone: 508-428-6919
Email: steve@goodspeedins.com
LEONARD INSURANCE AGENCY INC
Osterville
Phone: 508-428-6921
Email: debi@leonardagency.com
FELTON BERLIN & ERDMANN INSURANCE SERVICES INC
Peabody
Phone: 978-548-3701
Email: lhoskinson@fbeins.com
FIRST INSURANCE SERVICE LLC
Peabody
Phone: 978-531-4461
Email: info@firstinsuranceservice.net
KILGORE INSURANCE AGENCY
Peabody
Phone: 978-531-6550
Email: jkilgore@kilgoreinsurance.com
PROFESSIONAL INSURANCE & RISK BROKERAGE LLC
Pembroke
Phone: 781-826-7475
Email: cjordan@pirbinsurance.com
TOLAND AND ASSOCIATES LLC
Pembroke
Phone: 781-608-3147
Email: tolandinsurance@gmail.com
BROWN & BROWN OF MASSACHUSETTS LLC
Pepperell
Phone: 978-433-2728
Email: dfranzek@bbmains.com
JOE MATTEI #C129
Plainville
Phone: 508-242-3030
Email: joe.mattei@horacemann.com
JOSEPH MATTEI #B129
Plainville
Phone: 508-242-3030
Email: joe.mattei@horacemann.com
KAREN VERNAMONTI #BF48
Plainville
Phone: 508-947-6684
Email: karen.vernamounti2@horacemann.com
HANNON-RYAN INSURANCE
Plymouth
Phone: 508-746-0030
Email: steve@hannon-ryan.com
JEFFREY M SANTOS
Plymouth
Phone: 508-746-7990
Email: jsantos@safeharbourinsurance.com
KARL CROWELL INSURANCE INC
Plymouth
Phone: 508-747-7744
Email: karl@karlcrowellinsurance.com
T A HOLLAND AND CO INSURANCE AGENCY INC
Plymouth
Phone: 508-746-2830
Email: kmcgoff@taholland.com
YANKEE INSURANCE & REAL ESTATE
Plymouth
Phone: 508-746-3334
Email: sandy@yankeeins.com
FIRESIDE INSURANCE AGENCY INC
Provincetown
Phone: 508-487-9044
Email: firesideinsurance1@hotmail.com
AGNITTI INSURANCE AGENCY INC
Quincy
Phone: 617-770-0123
Email: aagnitti@aol.com
ALBERT J MARCHIONNE INSURANCE AGENCY INC
Quincy
Phone: 617-471-5010
Email: rob@marchionneinsurance.com
ATLANTIC INSURANCE GROUP AGENCY INC
Quincy
Phone: 617-698-2200
Email: bob@atlanticquotes.com
BEACON INSURANCE ALLIANCE LLC
Quincy
Phone: 617-472-4581
Email: amoinsurance@verizon.net
BOS INSURANCE AGENCY LLC
Quincy
Phone: 617-481-1107
Email: info@bosins.com
BURGIN PLATNER & CO LLC
Quincy
Phone: 617-472-3000
Email: kb@bphins.com
CELIA INSURANCE AGENCY INC
Quincy
Phone: 617-984-0971
Email: lw6976@aol.com
CLAIRE FOY INSURANCE AGENCY LLC
Quincy
Phone: 617-472-3448
Email: judy@clairefoyinsurance.com
FLAVIN INSURANCE AGENCY INC
Quincy
Phone: 617-479-1000
Email: timflavin@flavinandflavin.com
FTC INSURANCE GROUP INC
Quincy
Phone: 617-847-0005
Email: tsmith@ftcinsurancegroup.com
MAUREEN A GIBBONS
Quincy
Phone: 617-472-8100
Email: d.ochs@daileytaxandinsurance.com
MICHAEL MCNEELY
Quincy
Phone: 866-821-5606
Email: mcneelm1@gmail.com
THE INSURANCE AGENCY OF CULLEN & TOWSEND INC
Quincy
Phone: 617-770-3455
Email: johncullen@cullentownsend.ocm
TOBMAN INSURANCE AGENCY
Quincy
Phone: 617-471-1123
Email: gweiner@tmwins.com
RISK STRATEGIES COMPANY
Randolph
Phone: 617-268-1200
Email: randolphpld@risk-strategies.com
CELIA INSURANCE AGENCY INC
Raynham
Phone: 508-824-6309
Email: N/A
LBP INSURANCE AGENCY LLC
Reading
Phone: 781-779-1853
Email: laura@lbpinsured.com
CARLOS GOMES #B407
Revere
Phone: 781-284-4101
Email: carlos.gomes@horacemann.com
DOMENIC A BOCCHINO INSURANCE AGENCY INC
Revere
Phone: 781-289-2233
Email: domenic@bocchinoinsurance.com
HILL INSURANCE AGENCY
Revere
Phone: 781-289-4430
Email: hillinsurance@verizon.net
QUARANTELLO INSURANCE AGENCY INC
Revere
Phone: 781-284-9109
Email: lisa@quarantelloinsurance.com
R M CATALDO INSURANCE INC
Revere
Phone: 781-289-5286
Email: info@rmcataldoins.com
R&R INSURANCE AGENCY
Revere
Phone: 781-289-3627
Email: laura@lbpinsurance.com
RIZZO INSURANCE GROUP AGENCY INC
Revere
Phone: 781-289-7445
Email: christina@rizzoinsurance.com
JOHN R MULCAHY INS AGENCY INC
Rockland
Phone: 781-982-9059
Email: john@mulcahyinsurance.net
JOHN J WALSH INSURANCE AGENCY INC
Rockport
Phone: 978-546-6734
Email: tonig@walshinsurance.com
AHMED INSURANCE AGENCY INC
Salem
Phone: 978-744-6715
Email: stephen@ahmedinsurance.com
ALLAN INSURANCE AGENCY INC
Salem
Phone: 978-745-5905
Email: david@allaninsurance.com
PATIENCE NOAH INSURANCE LLC
Salem
Phone: 508-215-8574
Email: pnoah@patiencenoahins.com
TOM FARRELL #B798
Salisbury
Phone: 978-388-4185
Email: tom.farell@horacemann.com
WILLIAM PALUMBO INS AGENCY
Sandwich
Phone: 508-888-2244
Email: dvajcovec@williampalumbo.com
CONWAY INSURANCE AGENCY INC
Scituate
Phone: 781-545-6110
Email: rdrea@conwayinsurance.net
HARBOUR INSURANCE AGENCY
Scituate
Phone: 781-545-6400
Email: cherylgowdy@harbourins.com
MURPHY CARTY INSURANCE AGENCY
Scituate
Phone: 781-545-0793
Email: cindyd@murphycarty.com
DURAND AGENCY INC
Seekonk
Phone: 508-336-6043
Email: lfeley@durandagency.com
FRAZAO INSURANCE LLC
Seekonk
Phone: 508-639-5384
Email: karen@frazaoinsurance.net
ROBERT W LANDRY INSURANCE
Seekonk
Phone: 508-336-6043
Email: blandry@durandagency.com
NEW ENGLAND INS GROUP LLC
Shirley
Phone: 978-425-9595
Email: ted@wenoyes.com
CARPENTIER GADBOIS INSURANCE
Somerset
Phone: 508-678-8180
Email: linda@gadboisinsurance.com
GEMINI INSURANCE AGENCY INC
Somerville
Phone: 617-625-5508
Email: mike@gemini-insurance.com
ROGERSGRAY INC
South Dennis
Phone: 877-504-7192
Email: mail@rogersgray.com
MCFINN INSURANCE AGENCY INC
South Weymouth
Phone: 781-682-1000
Email: rich@mcfinninsurance.com
RENAISSANCE ALLIANCE INSURANCE SERVICES LLC
Southborough
Phone: 781-431-9800
Email: policies@renaissanceins.com
BRETT RALPH #B731
Southwick
Phone: 413-273-1380
Email: brett.ralph@horacemann.com
AXIA INSURANCE SERVICES INC
Springfield
Phone: 413-205-2942
Email: prerriter@axiagroup.net
GREGORY JOHNSON
Springfield
Phone: 413-799-3321
Email: jhns749@yahoo.com
TORRES INSURANCE AGENCY INC
Springfield
Phone: 413-452-4100
Email: dtorres@torresinsurance.com
AMARAL & GALLAGHER INSURANCE AGENCY INC
Stoughton
Phone: 781-341-5116
Email: allan@amaralandgallagher.com
CHRIS BURNES #BK03
Stoughton
Phone: 508-404-1102
Email: chris.burnes@horacemann.com
LAURMARK INSURANCE AGENCY
Stoughton
Phone: 781-341-0910
Email: laurmark@comcast.net
PATEL INSURANCE & INVESTMENTS LLC
Stoughton
Phone: 781-626-2800
Email: nayanpatel.fa@gmail.com
BHAVESHKUMAR GAMI
Sudbury
Phone: 978-201-2024
Email: bvgami.bus@gmail.com
ANTHONY F BENEVENTO
Swampscott
Phone: 781-599-3411
Email: abenevento@beneventoinsurance.com
DONALD A DEMELLO INSURANCE AGENCY
Taunton
Phone: 508-822-0009
Email: demelloinsurance@gmail.com
FBINSURE LLC
Taunton
Phone: 508-824-8666
Email: info@fbinsure.com
TASHMOO INSURANCE AGENCY INC
Tisbury
Phone: 508-693-4000
Email: joe@tashmooinsurance.com
LEWIS P BITHER INS AGENCY INC
Tyngsboro
Phone: 978-649-7301
Email: jimmy@bither.com
MARTHA'S VINEYARD INSURANCE AGENCY INC
Vineyard Haven
Phone: 401-435-3600
Email: irdocs@starshep.com
MONE INSURANCE AGENCY INC
Vineyard Haven
Phone: 508-693-9111
Email: paula@moneinsurance.com
STERLING INSURANCE GROUP
Vineyard Haven
Phone: 508-687-2750
Email: rich@insurewithsterling.com
PAUL ZIELINSKI #9367
W Springfield
Phone: 413-739-3199
Email: paulzielinski@verizon.net
CROSS INSURANCE – WAKEFIELD INC
Wakefield
Phone: 781-914-1000
Email: switchboard@crossagency.com
GENERATIONS INSURANCE GRP LLC
Wakefield
Phone: 781-350-4410
Email: mike@geninsure.com
HARTSHORNE & CURLEY INSURANCE INC
Wakefield
Phone: 781-245-0033
Email: robc@handcinsurance.com
LEWIS L LEATHERSICH DBA BOSTON NATIONAL
Wakefield
Phone: 978-922-6676
Email: lew@bostonnational.com
LEGACY INSURANCE AGENCY GROUP LLC
Wareham
Phone: 508-295-1315
Email: legacy@legacyinsurancegroup.com
THE OCEANSIDE INSURANCE GROUP
Wareham
Phone: 508-295-1150
Email: vickie@oceansideinsurance.com
ROBERT A DALLAS INSURANCE AGENCY INC
Watertown
Phone: 617-924-7474
Email: robert@robertadallasinsurance.com
CHIG INC
Wellesley
Phone: 781-235-3100
Email: jwheeler@chinsurance.com
HOFFMAN INSURANCE SERVICES INC
Wellesley
Phone: 781-235-0087
Email: ghoffman@hoffmaninsurance.com
DELAND GIBSON INSURANCE ASSOC
Wellesley Hills
Phone: 781-237-1515
Email: info@delandgibson.com
PAGE & LUGTON INSURANCE AGENCY
Wellesley Hills
Phone: 781-237-4107
Email: policies@cavinsurance.com
A ONE INSURANCE AGENCY INC
West Bridgewater
Phone: 508-659-5969
Email: enrique@aoneinsagency.com
CAPE WIDE INSURANCE AGENCY INC
West Chatham
Phone: 508-945-5244
Email: bill@capewideins.com
THE OCEANSIDE INSURANCE GROUP
West Dennis
Phone: 508-398-2282
Email: karen@oceansideinsurance.com
NEW ENGLAND INS GROUP LLC
West Roxbury
Phone: 617-325-5555
Email: sarah@newenglandins.com
PAUL P PETELL INS AGENCY INC
West Springfield
Phone: 413-781-0599
Email: l@sav001.com
MARSHALL K LOVELETTE INSURANCE AGENCY INC
West Yarmouth
Phone: 508-775-4559
Email: marshall@loveletteins.com
DOLAN & MALONEY INSURANCE AGENCY LLC
Westborough
Phone: 508-366-4894
Email: servicepl@dmia.insure
BRIDGES INSURANCE ALLIANCE LLC
Weymouth
Phone: 781-335-4100
Email: fdouglas@bridgesinsllc.com
GALLAHUE INSURANCE
Weymouth
Phone: 781-821-5446
Email: gallahue31@msn.com
KAPLANSKY INSURANCE AGENCY INC
Weymouth
Phone: 781-331-5200
Email: sfreeman@kaplansky.com
ROBERT PARKER INSURANCE
Whitinsville
Phone: 508-234-3439
Email: gparker@rapins.com
B J KIRBY INSURANCE AGENCY INC
Whitman
Phone: 781-447-5511
Email: sjenkins@bjkirbyins.com
CONWAY INSURANCE AGENCY INC
Whitman
Phone: 781-447-0661
Email: N/A
HUB INTERNATIONAL NEW ENGLAND LLC
Wilmington
Phone: 781-792-3200
Email: neeit@hubinternational.com
BARRY JOHN FREEMAN #A051
Winchester
Phone: 781-368-9029
Email: barry.freeman@horacemann.com
JOHN M BIGGIO INSURANCE AGENCY
Winthrop
Phone: 617-846-8600
Email: mab1@biggioinsurance.com
ROBERT M DE GREGORIO INSURANCE AGENCY INC
Winthrop
Phone: 617-846-3313
Email: N/A
USI INSURANCE SERVICES LLC
Woburn
Phone: 855-874-0123
Email: myusi.ng@usi.com
WILLIS PERSONAL LINES LLC
Woburn
Phone: 978-458-1275
Email: plcsu@willistowerswatson.com
BUCKLEY INSURANCE AGENCY INC
Worcester
Phone: 508-791-2572
Email: jkender@buckleyia.com
INSURANCE MARKETING AGENCIES INC
Worcester
Phone: 508-753-7233
Email: info@imaagency.com
MARKENS BENOIT #B948
Worcester
Phone: 508-835-3738
Email: markens.benoit@horacemann.com
MATTHEW WALTER EVANOWSKI
Worcester
Phone: 508-757-0950
Email: mevan0950@live.com
THOMAS B CARROLL INSURANCE INC
Worcester
Phone: 508-752-3300
Email: amanda@thomascarrollinsurance.com
THOMAS J WOODS INS AGENCY INC
Worcester
Phone: 508-755-5944
Email: jwoods@woodsinsurance.com
WALTER EVANOWSKI JR
Worcester
Phone: 508-757-0950
Email: wevan7@live.com
WILLIAM BLAINE #3080
Worcester
Phone: 508-835-3738
Email: william.blaine@horacemann.com
WOLPERT INSURANCE AGENCY INC
Worcester
Phone: 508-459-4700
Email: edocs@wolpert.com
ANDERSON INSURANCE AGENCY INC
Wrentham
Phone: 508-384-7680
Email: marilou_andersoninsurance@yahoo.com