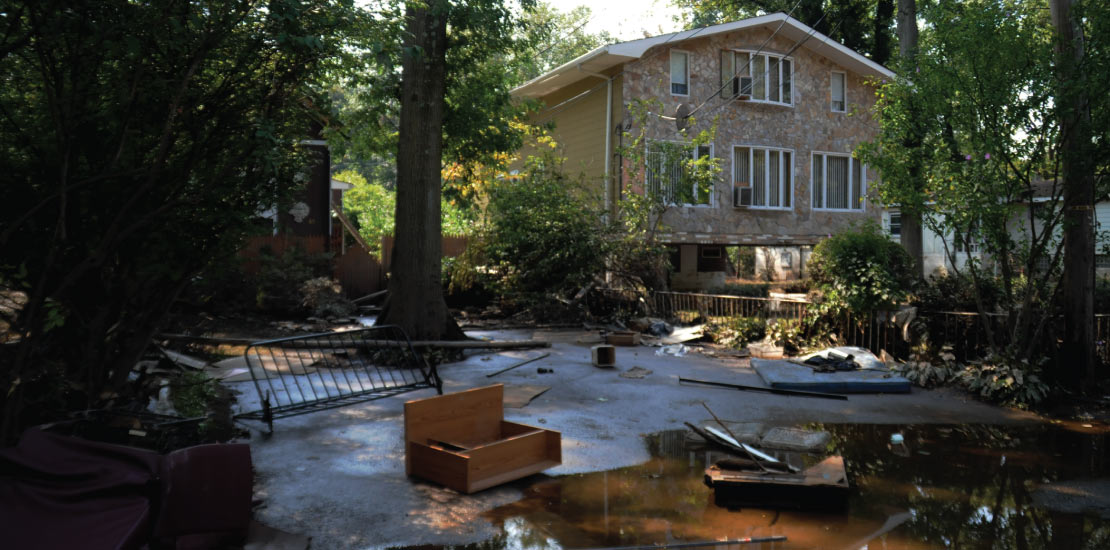 How to Handle Debris After a Flood
When a flood disaster strikes your community, getting things back to normal might seem like an unattainable task, but it's not. Once you file a claim, you should hear back within 24-48 hours to set up a time to inspect your damage.
Wright National Flood Insurance reviews claims as quickly as possible after a flood event to help restore and rebuild communities. But what do you do between the time you file a claim and the time a Wright National Flood Insurance adjuster or other insurance adjuster reviews your claim? What's next?
Preparing for your Claims Inspection
It's your job to document what items you had in your house, what was damaged, and how badly. First things first, return to your property only when it is safe.  You need to prepare your home and belongings for inspection by walking the property and inspecting both physical structure and its contents. For safety purposes, move any contents that have mold—or are developing mold—outside of the house, but do not throw them away without talking to your adjuster or insurance carrier. Before you move them outside, be sure to take pictures of the items and the room they came from to capture the extent of the damage.
Next, separate your damaged items from your undamaged items into two separate areas, so you and your adjuster have an easier time reviewing the damage. If you need to, you can move all damaged items outside and separate them into the categories in the infographic below.
Once you've separated your damaged content, it's time to catalog. This step makes a huge difference for adjusters as they are reviewing your claim. Make a list of all the items that were damaged by the flood and take pictures, when you can. If possible, include: quantity, purchase date, replacement cost, description, and total loss claimed. Documentation like receipts, the photographs you took, bills, and other related documents should be attached to your list to help support your claim.
For more information on debris removal, check with your local municipality, your flood claim adjuster and/or your flood insurance carrier.