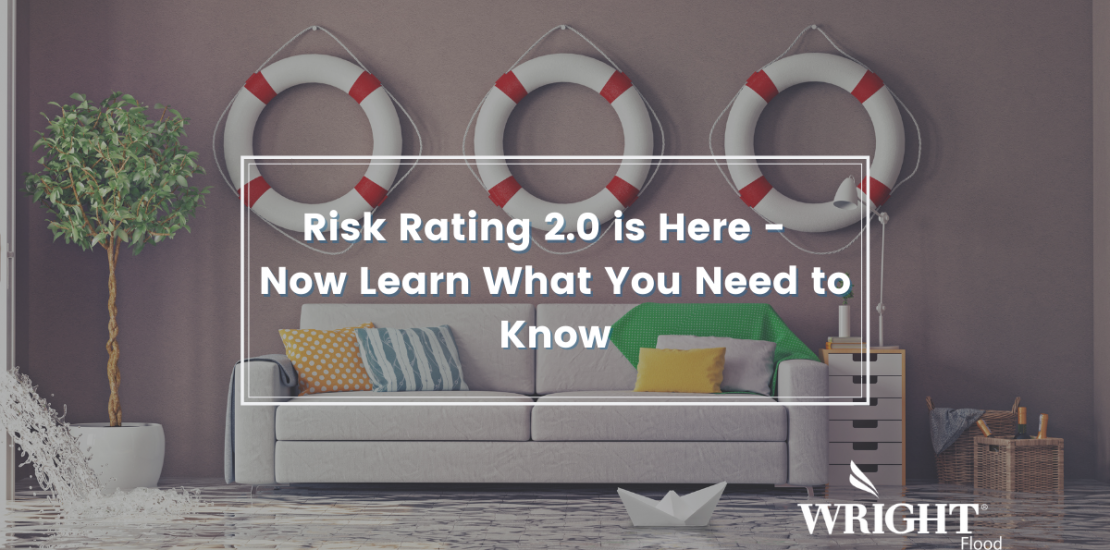 Risk Rating 2.0 is in Place: Learn What's New
The much-publicized Risk Rating 2.0 rollout has occurred, and Wright Flood is here to provide a fast, easy, and accurate way to quote your property under FEMA's new methodology.
"No question that this is the most substantive change to the program going back to 1968," said FEMA's David Maurstad.
According to FEMA, the new pricing methodology more accurately reflects flood risk by considering a broader range of variables than the NFIP's legacy pricing methodology. Since the 1970s, NFIP rates have been predominantly based on a property's elevation and flood zone on a Flood Insurance Rate Map (FIRM). The legacy pricing methodology relied on a relatively static view of flood hazards without taking into consideration other flooding sources or structural characteristics and it has resulted in properties with misidentified risks and an inequitable flood insurance program.
With the new pricing methodology, FEMA leverages innovative technology and industry best practices to incorporate more flood risk variables such as flood frequency, multiple flood types (including river overflow, storm surge, coastal erosion, heavy rainfall, etc.), distance to a water source, elevation, and the cost to rebuild.
Here's a comparison of the previous, or legacy rating, to the new Risk Rating 2.0 methodology: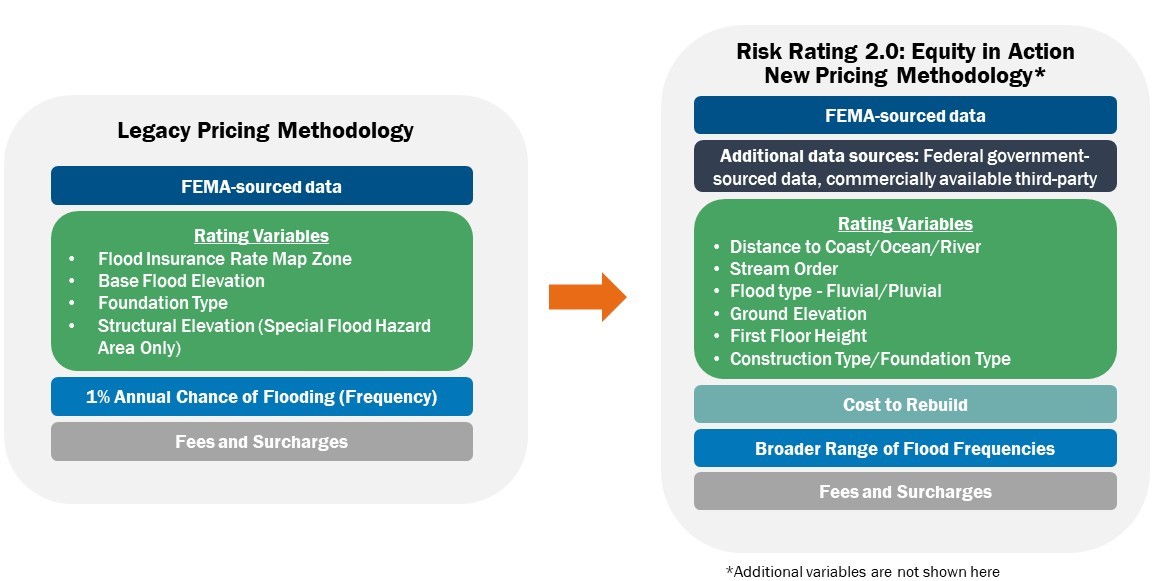 If you need to file a claim, please visit wrightflood.com to open your claim online, text the word CLAIM to 727-777-7066 to report your claim, or call 1-800-725-9472 to start the process.