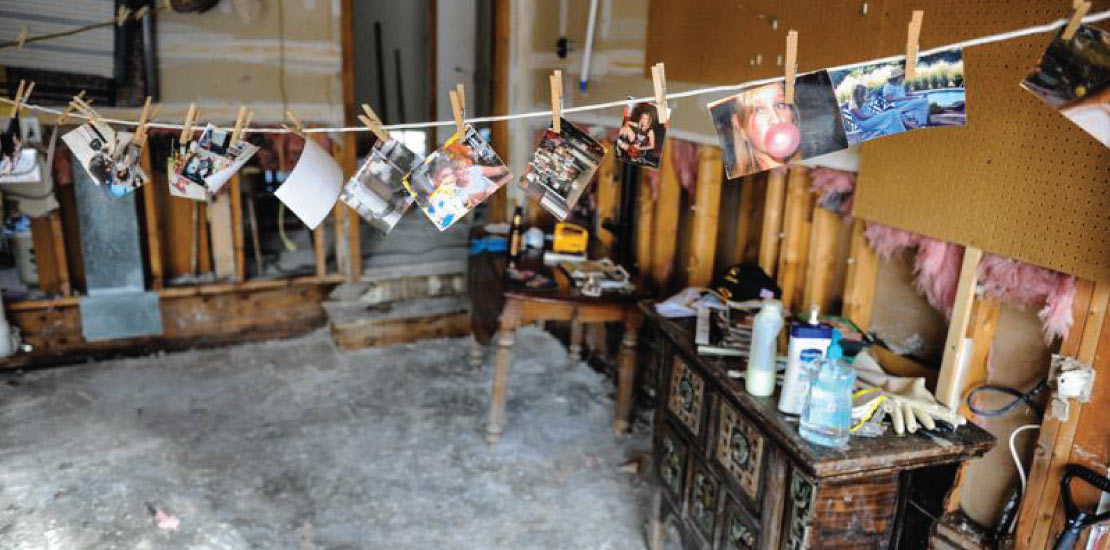 After a Flood: Salvaging the Things That Mean the Most to You
For 30+ years, Wright Flood Insurance has been on the ground, helping families recover from floods and natural disasters. In that time, the Wright Flood National Flood Insurance customer service and flood claims teams have helped families salvage countless family heirlooms and other valuables they thought lost to the storm.
For these families, the losses could not be measured in dollars and cents, but in memories. As the nation's top federal, excess and private flood insurance provider, our teams work closely with FEMA to leverage and share our experiences to help educate our policyholders and anyone experiencing losses from a flood.
Wright Flood National Flood Insurance customer service and flood claims teams recently reviewed FEMA's Salvaging Water-Damaged Family Valuables and Heirlooms fact sheet to share the tips that will help you save some of your most cherished items.
The Basics

If it's still wet, rinse it lightly in clean water. If it's dry, gently dab it clean with a damp cloth.
Air drying objects works best.
If possible, hang things to dry inside, because the sun and heat may cause irreparable damage.
Use fans or open windows to increase air circulation, but don't point them directly at items.
Stave off mold growth by using dehumidifiers to reduce humidity.
How to Save Photos

For unframed photos/art, remove them from any enclosures, rinse them in fresh water and air dry them using a clip in the corner or by laying them flat on an absorbent surface.
If they're stuck together, soak them in clean water until they come apart (up to 48 hours), then air dry or freeze them.
Never touch or blot surfaces.
Do not freeze glass negatives or plates.
How to Save Framed Art
Whether wet or dry, remove all paintings from frame (unless stuck to glass) and keep on stretcher bars.
Rinse mud and dirt with a clean sponge and distilled water.
If the paint is cracking, DO NOT attempt to clean. It's better to call a professional conservator.
If paint is not cracking, gently blot the BACK of the canvas with a clean, dry towel, being careful not to distort it with pressure.
Air dry in a well circulated space. For best results, place painting horizontally, face up with airspace between the stretchers.
How to Save Leather and Rawhide
If necessary, rinse/sponge with clear water to remove mud to reduce stains.
Blot dry using towels, then pad them dry with un-inked paper to maintain shape.
Always air dry, gently manipulating the material occasionally.
How to Save Fabrics and Textiles
DO NOT attempt to unfold delicate textiles if they are stuck together.
DO NOT stack wet textiles.
To clean spots and debris, wet fabrics with a gentle stream of clean water, gently pressing the water out with your palm once clean.
DO NOT wring out or twist-dry fabrics or textiles.
Blot dry with towels or un-inked paper and reshape textiles to their original shape while damp.
Other Heirloom-Saving Tips
Rinse metal objects and blot dry immediately. They can be dried directly with fans.
Broken pottery and ceramics should be placed in clear containers with all pieces to dry, and reassembly should only be attempted once you've consulted with a professional.
Books can be held closed as they are rinsed. Pack them spine down in a single layer in a sturdy container and place them in the freezer. The books will dry out in several weeks.
Wright Flood National Flood Insurance customer service and claims agents suggest  these tips time and again to help families recover their precious heirlooms. Check out FEMA's complete fact sheet for more heirloom-saving tips.