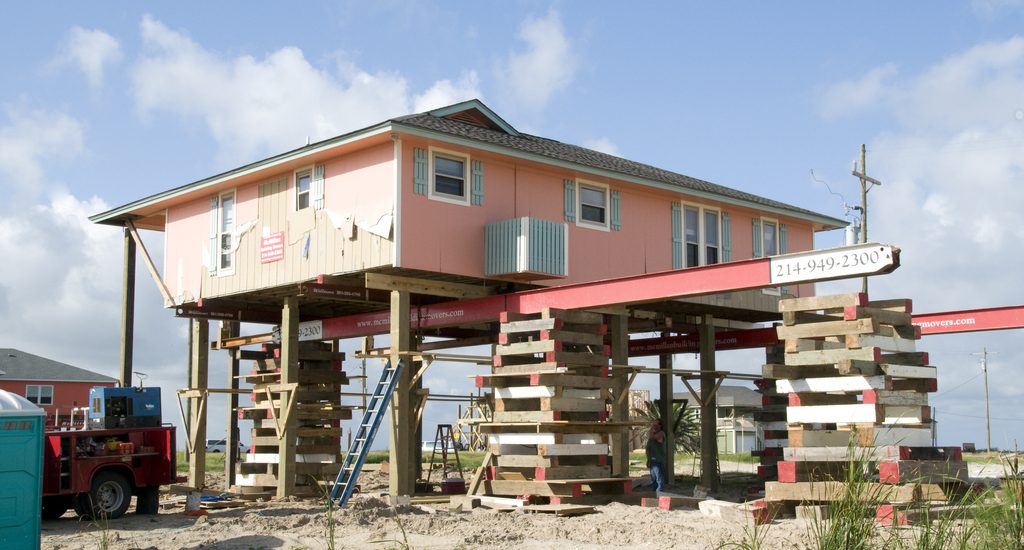 4 Strategies to Pay Less for Flood Insurance
Everybody likes saving money, and at Wright Flood, we consider saving money and reducing flood risk on your property to be the ultimate win-win.
Two key places to look for savings on your flood insurance are in your community and on your property. If you're ready to take action  to lower your insurance premiums you can start with a review of your policy with your flood insurance agent, as well as investigate things you can do to help mitigate risk and potentially lower premiums.
1. Get your community involved
The Community Rating Service (CRS) recognizes communities for voluntarily implementing floodplain management practices that exceed NFIP minimum requirements.
If your community is already enrolled, you're probably already receiving a discount. If it's not, talk to your insurance agent about how to bring the program to your community.
2. Elevate your home
A home with a first floor elevated three feet above base flood elevation (BFE) can expect 60% or more on annual flood insurance premiums, and a home that's just one foot above BFE can expect to save 30%. While there are a number of costs associated with elevating your home, there are also several funding options that could reduce those costs.
For example, Increased Cost of Compliance (ICC) coverage can help pay for eligible buildings required to comply with local floodplain requirement to be elevated. Additionally, FEMA has several grant programs that can help reduce costs.
If you can't elevate your property, click here to access FEMA's guide to reducing flood risk to buildings that can't be elevated.   
3. Mitigate your property's flood risk
Another way to lower flood insurance premiums is to mitigate your property's flood exposure. This can mean anything from raising heating and cooling systems and filling in your basement to avoid foundation displacement to elevating your entire structure when you renovate and adding proper flood openings or "flood vents" to your home following the guidelines provided by FEMA.
Anything that makes your property less susceptible to flood damage during a disaster may help lower your premiums
4. Increase your deductible
Like other types of insurance, a higher deductible means a lower premium. Not all lenders allow it, but maxing out your deductible at $10,000 can result in up to 40% lower premiums.  
Be sure to underst and that the higher the deductible, the less payment you will receive at time of loss. Ask your agent for the details.
If you have questions about other strategies for reducing your flood insurance premiums, call 866-373-5663 to get in touch with a local Wright Flood agent who can help you pick the best options and coverage for you.