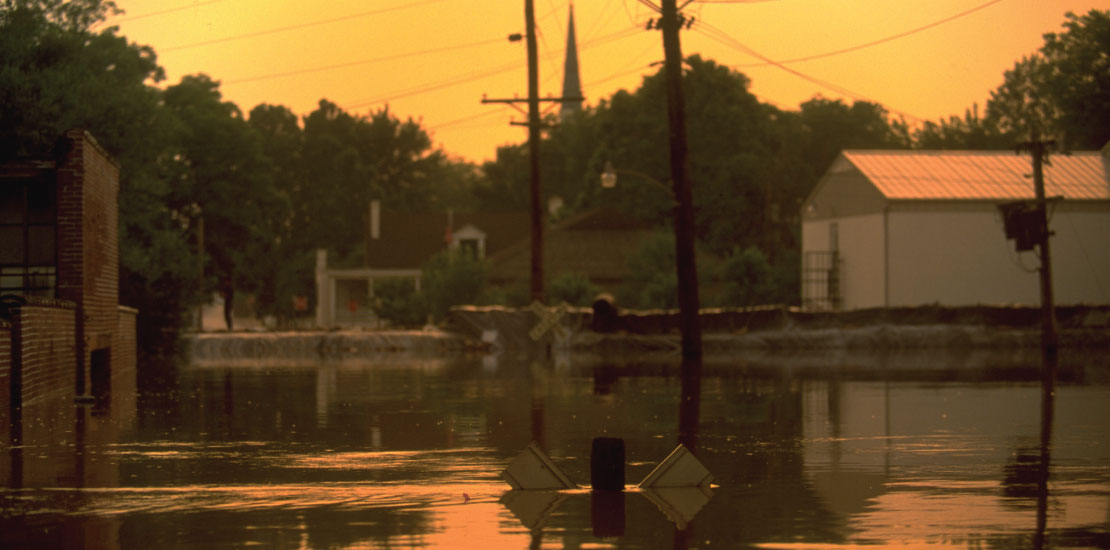 Wright Flood Update on National Flood Insurance Program Reauthorization
Last night, the House and Senate voted to reauthorize the National Flood Insurance Program (NFIP) until December 7, 2018.
This latest in a 14-month series of short-term reauthorizations allows legislators time to agree on a longer (6-10 month) short term reauthorization. The 7-day reauthorization also provides an opportunity to re-link NFIP reauthorization to higher profile government funding legislation, which itself must be extended before December 7, 2018 to avoid a partial government shutdown.
In an unusual step, the Senate also approved legislation recently introduced by Sen. John Kennedy (R-LA) to reauthorize the program until the beginning of Hurricane Season (May 31st). Senate approval of this separate, longer reauthorization provides an alternate path to avoid a lapse after December 7th should the federal spending legislation expire without an extension.
The NFIP is important in assuring flood coverage is available to protect property owners and subsequent short extensions serve only to add uncertainty to the real estate market across the country.
Although at this point a lapse in NFIP coverage has been temporarily avoided, Wright Flood Insurance wants to share pertinent information about this critical program with policyholders, agents and the general public.
"If NFIP is not reauthorized by December 7 resulting in a lapse, we expect any eventual reauthorization would be retroactive to cover the lapse period, and we'll do everything possible to keep the flood program moving, until retroactive approval is received," said Patty Templeton-Jones, president at Wright National Flood Insurance. "In the meantime, we are working vigorously to prepare our agents and policyholders for a potential lapse and will stay in communication about the latest actions in Congress should a future lapse occur."

Some key actions that can lessen the impact of the NFIP lapse include:
Initiate new flood policy applications or requests to increase coverage and submit premium payments before the lapse and within the NFIP waiting period rules.
Ensure payment for any pending unpaid new flood policy or requests to increase coverage is received prior to a future lapse.
Submit payment for any current renewal offers received. These renewals can be issued even during a lapse. However, no new or amended renewal bills can be sent to the policyholders during the lapse.
Claims on existing policies are not affected by a lapse in the NFIP.
Over the last 30 years, Wright Flood has been on the front lines, advocating for the public and working with Congress to secure reforms and improvements necessary to modernize the NFIP.
When the 116th Congress convenes in 2019, Wright Flood looks forward to working with our newly elected and returning officials to inform them of the risk involved with flooding events for all homeowners and advocate for a long-term reauthorization of the NFIP.